BE YOU holiday retreat in Egypt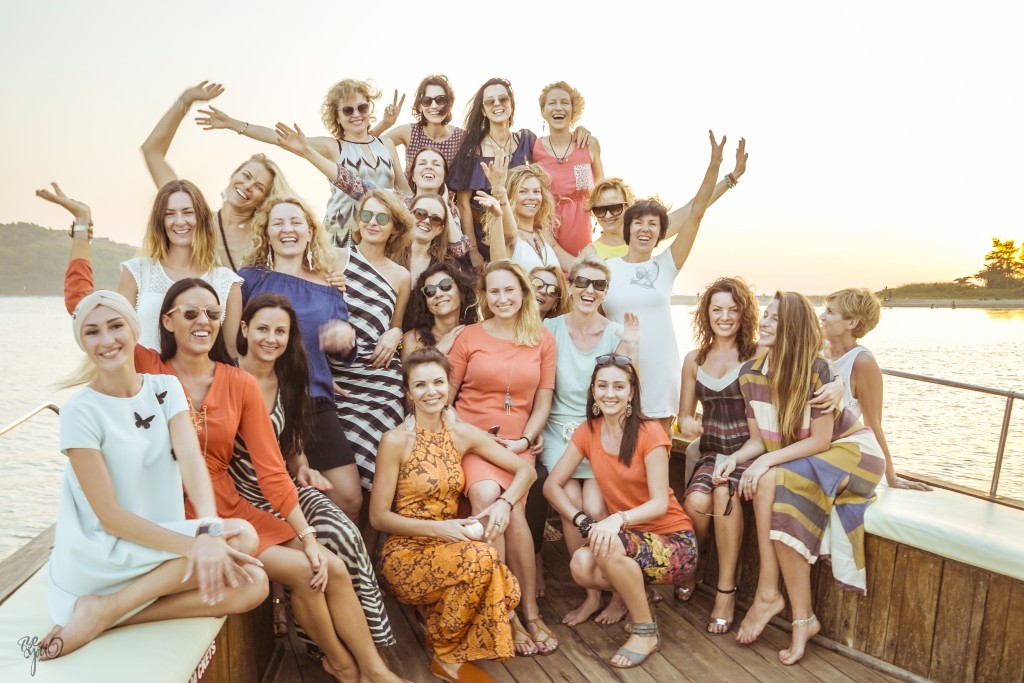 Dive into a mighty source of Divine ancient wisdom, where the highest energies of femininity and masculinity connect.
February 21st – March 2nd, 2019
(10 days, 9 nights)
A trip for women to the roots of ancient wisdom – Egypt, where eternal deities for ages dwelled in human bodies and the wisdom of Soul lived on Earth.
If you are a woman, who:
Wants to grow her self-confidence.
Cherishes not only the unfolding of your femininity, but also the harmonious relationship and rich intimate world with your other half.
Has already found or is looking for ways to self-realization and manifestation of abundance both in the material and the nonphysical worlds.
Feels that her life carries a deeper meaning than she can express through her in this moment, and is looking for ways how by improving herself she can help the world.
Then we invite you to travel along with the Be You team, well known in Lithuania for its experience in organizing spiritual retreats since seven years. The ten day experience through the mystery of Egypt, the country full of ancient practices, secrets and legends, will feed your Soul and will awaken the channels of wisdom within you. You will be traveling through Egyptian deserts, ancient and modern villages and towns, the river Nile and many other historical and energetically powerful places, scrupulously selected and recommended by the locals. This is the first and the only time when Leonora and her team will be guiding you through the country that has awakened Leonora's Soul fifteen years ago. (Read the full story here: http://www.leonorabeyou.com/en/egyptianmystery/)
WHAT YOU CAN EXPECT ON YOUR TRAVEL PROGRAMME:
Feb 21 day 1: Arrival
Each participant takes care of her flight to Hurghada International Airport. Be You team with the local guide will meet you at the Hurghada Airport at 11:30 am. Please make sure you arrive by 11:30am. If you arrive earlier, please wait for us in the airport in the arrival hall.
Upon arrival at Hurghada airport you will be greeted by a professional local guide, a long term colleague of Leonora and her team, who will be escorting the group throughout the journey and will make sure that during this time you will experience the unique mystery of the local culture at its best.
From there you will be travelling through deserts towards the historical Luxor (the trip will take around 4 hours by a comfy private hire bus), where you will be accommodated on the royal five star boat in the comfortable double rooms and greeted with a festive dinner as an introduction to the Holidays.
It is recommended to have some snacks with you during your journey by bus, as we'll be travelling through deserts, where it is impossible to stop for lunch.
Feb 22 – day 2: Connecting with Divine roots
9:00-10:00 After a day 1 full of experiences in the desert, you will be greeted with the healthy breakfast, prepared using selected ecological ingredients by professional on board chefs. Such mouth-watering, clean and 'Western stomach friendly' food will be accompanying you throughout the entire journey.
10:00 -15:00 Departure to the Royal Gardens and the Hatshepsut temple.
Hatshepsut ruled as pharaoh for 15 years, and for Egypt it was a time of peace and internal growth. In certain reliefs she is shown in the regalia of a pharaoh, including a false beard; in other scenes she is clearly female.
15:00 -16:00 Going back to the boat for the royal lunch and commencing the divine tour on Nile.
16:00 -17:30 Rest
17:30 -19:00 Practice: Connecting with your divine wisdom according to the traditions of the Egyptian Gods of Wisdom.
19:30 -20:30 Dinner
20:30 exchanging impressions of the day, time for questions on the topics of conscious Femininity and Sexuality.
21:30 Free time/ rest in the circle of magic ladies under the starlit Egyptian sky, while cruising down the Nile.
Feb 23 – day 3: JOURNEY TO YOUR FEMININE NATURE
We will be cruising on the river Nile, while enjoying the ever changing sceneries and newly appearing discoveries throughout the programme:
8:00 -8:45 Morning meditation, healing and stress release breathing techniques.
9:00 -9:45 Training wisdom of your body while cleansing emotional toxins through special practice.
10:15 -11:15 Divine breakfast
12:00 -13:30 Constellation Meditation to empower femininity releasing your connection with yourself
14:00 -15:00 Lunch
15:00 -16:30 Rest
16:30 -18:00 Practice of 'Trusting Yourself' through connection to your heart's wisdom
18:00 -19:30 Free time / time for questions and sharing
19:30 -20:30 Dinner under the starry sky
20:30 -21:30 'Cleansing ritual' based on the tradition of ancient Egyptian Goddesses  – getting rid of tiredness, energy blocks and self-doubt, opening the space for your beauty, sexuality and self-trust to flourish.
21:30 Free time/ Rest / time for sharing
Feb 24 – day 4:  THE "ETERNAL YOUTH" DAY
7:00 -8:30 We welcome the morning in the desert, where our royal boat will be moored at the shore till the evening. On this magic land we will connect with the mystical ancient Egyptian practice of eternity, reviving not only our physical body, but also empowering the memory of our soul, which will give us self-confidence, strong peace of mind and energetic physical state. Finally we will visit the remains of the tombs of pharaohs in the desert.
8:30 -9:30 After the morning ritual of revival, which you can practice in your everyday life, the divine breakfast will await you.
10:30 -12:30 Visit to the temple of Edfu. With the guidance of the locals you will be able to touch all the main energetically strongest places, and will connect with their history through rituals and meditation together and in person. The cult-temple of Edfu is dedicated to the falcon-headed god Horus.
12:30 -13:30 Rest, time with self and energetic integration (vibrations in the temples can be strong and intensive, therefore we will learn to integrate together)
13:30 -14:30 Lunch
14:30 -16:00 We will visit the unique Kom Ombo temple and through meditation will dive into even deeper history of Egypt. Our group's personal guide Abdel will enrich our experiences with interesting historical facts that will help us relieve those moments awakening our individual wisdom resources. Kom Ombo the characteristic of the Ptolemaic temple of Haroeris and Sobek is its bisymmetry, with twin entrances, sanctuaries and halls.
16:00 -18:30 Coming back to the boat to continue the cruise through the ancient secret of Nile, rest in your rooms and spare time.
18:30 –19:30 Dinner
19:30 –21: 00 Practical discussions of the day full of experiences, integration of energies.
21:00 Rest and conversations under the starlit Egyptian sky.
Feb 25th – day 5: THE DAY OF 'PLEASURES OF LIFE AND DIVINE SECRETS'
7:00 –8:30 Awakening our feminine nature with the ancient Egyptian practices of sexuality. The practice will be finished with the special ritual to nurture physical beauty and senses, used by the Goddess Isis.
9:00 –10:00 The sensory practice continues in our celebratory breakfast full of flavors and smells.
10:30 –13:30 Departing to The temple of Isis (the Goddess of pleasures) at Philae. We will stop over at Habib island on the way.
14:00 –17:00 Healthy and nutritious lunch onboard of the royal boat, and then much needed rest in your comfy cabins.
17:00 –18:30 Continuing the practices of divine pleasures and secrets of sexuality.
18:30 –Early dinner, discussing the most memorable moments of the day and preparation for more upcoming experiences at the desert.
Feb 26 – day 6: THE HARMONY OF DIVINE FEMININITY AND DIVINE MASCULINITY DAY
03:00 -15:00 Departing to a temple of Abu Simbel full of ancient divine wisdom. This place is rarely included into holiday tours due to its distant location. Temple of Abu Simbel carries a strong masculine energy structure, which connects with the feminine energy side integrating into energetic field of a human through a special ritual, which we will perform in a very powerful location of this temple. It is advised to carry with you your favorite amulets, so that you can charge them with balanced energies and harmony vibrations, which induce coherent relationship between masculine and feminine energies.
15:00 –18:00 Lunch and rest after an intensive and powerful day.
18:00 –20:00 Practical evening that will help balance couples' relationships and integrate experiences of the day into a modern nowadays wisdom.
20:00 –21:00 Dinner and rest after an extraordinary day.
Feb 27 – day 7:  COMEBACK OF THE 'DIVINE SELF'
The boat will be heading back towards the historical Luxor.
8:00 –8:45 Morning meditation with relaxing breathing techniques. This meditation will help you connect with your wisdom expanding beyond limits of your physical body and mind.
9:00 –9:45 Movement technique, awakening your essence and sexual energy within your physical body.
10:00 -11:00 Goddess Breakfast
11:00 –13:00 Unique 'eternity' practice of Egyptian pharaohs, empowering the wisdom of soul in a physical body.
13:30 –15:30 – Lunch and rest
15:30 –17:00 The Empowerment of your Divine Self that will help you to trust and to follow your intuition and to understand yourself better from within.
17:00 –22:00 Dinner and rest
Feb 28 – day 8: THE HISTORY OF ETERNITY IN TODAY'S PHYSICAL LIFE
9:00 –10:00 – Late morning practice, strengthening both physical and spiritual body, reliving the deepest experiences of the trip.
10:30 – 11:30 Late breakfast
11:30 –13:30 A happy dynamic and practical game that will help you link the impressions of the trip together and to integrate it into your personal prism, to make every experience you take away from this trip become divine reality of YOU in your daily life.
14:00 –18:00 Lunch and rest enjoying the sun, while approaching Luxor and admiring the beautiful sceneries of changing villages by the Nile. Connecting to the Karnak Temple through the channel of wisdom. Karnak was the most important place of worship in Egypt during the height of Theban power.
20:00 –22:00 Dinner, time for sharing, rest on the boat.
March 1 – day 9: LIFE IS AN ETERNAL CELEBRATION
8:00 -9:30 Morning practice for the body and meditation
10:00 -12:00 Long Breakfast
Visiting Luxor and meeting a local alchemist at his mystical and authentic Egyptian 'laboratory'. Grounding into modern reality of noisy Luxor and the colors of its local market.
18:00 -22:00 Dinner at the boat, which has become like home by now. Festive evening saying goodbye to the local people, with the local dances, songs and exchange of cultures.
March 2 – day 10: DEPARTURE
8:00- 10:00 Festive breakfast and a 'goodbye time' with your new 'family' on the boat.
Trip through the desert to the temple of Dendur.
Saying farewell to Egypt while taking away its ancient wisdom live within you, which from now on will empower your everyday life.
Please arrange your flight back not earlier than 20h
If you wish to extend your Egypt holidays for a little extra time, please reserve one of the agency recommended hotels at Hurghada to enjoy some all-inclusive service by the Red sea. We recommend you to contact our partners – travel agency West Express for more info.
Depending on the weather conditions, unforeseen circumstances, magical coincidences of life, as well as the ability of the local guests to participate in our trip, the right to change the timing and the order of the programme remains at the discretion of the organizer.
The catering will take place three times a day. Depending on the length and the distance of the tours, you will also have the opportunity to take some ready-made food with you from the kitchen (therefore, it will be unnecessary to purchase any outside).
BE YOU holiday in Egypt organizers
Leonora Be You and the team have been organizing such unique vacations for women for a number of years. Such holidays are designed to nurture your feminine wisdom and connection with the mystery of life while experiencing different cultures in the different countries of the world. Such holiday won't leave you disappointed. To see our previous holidays videos from India and Guatemala check here:
Join a group of international sisters!
Leonora Be You is sharing the magic of life through her teachings, empowering women to blossom and to awaken the wisdom of soul. Through the knowledge of Leonora and the outstanding work of her team strong healing energies are activated and shared during retreats and unique holidays, which are now familiar to many women worldwide.
We promise you, that the magic of Egyptian wisdom will enter your life from the moment you decide to embark on this journey.
Tour Guide Abdel Moety Elbahrwy, epitolog with over 20 years of experience working with the groups of European tourists. He is a dear friend of our team, an immensely friendly person and a professional tour guide.
Your investment – 1555 Eur*
 The price includes:
9 nights at double rooms of the 5 star private boat VEDA
All transport expenses including pick up and delivery from/to the airport.
Full 9 day programme exploring the most incredible historical places of Egypt (all entry fees to all the temples are included in the price)
Full delicious catering (breakfast, lunch and dinner). As mentioned we recommend to have some snacks on you for the first day and the final day trips by bus to/from Luxor.
Professional tour guide services in English (Be You team will help with translation when necessary)
Leonora Be You led sensual practices for the body, mind and soul
Meeting the local guests
Most memorable moments of the trip caught on camera by the Be You team, which we will share with all the participants
EXTRA EXPENSES:
Flight
Visa (26,50 Eur you will pay in the customs of Egypt airport)
Insurance
Souvenirs and gifts
Extra drinks on the boat
The route of the holiday, the boat and the personnel along with the quality of the food and accommodation are tested and approved by Leonora herself, therefore we guarantee the security and authenticity of the trip on our behalf.
Our holiday partner – Travel Agency West Express (alma.stanulioniene@westexpress.lt mobile: +37069911343 Alma) or contact BE YOU team member Egle: info@leonorabeyou.com +37061604532